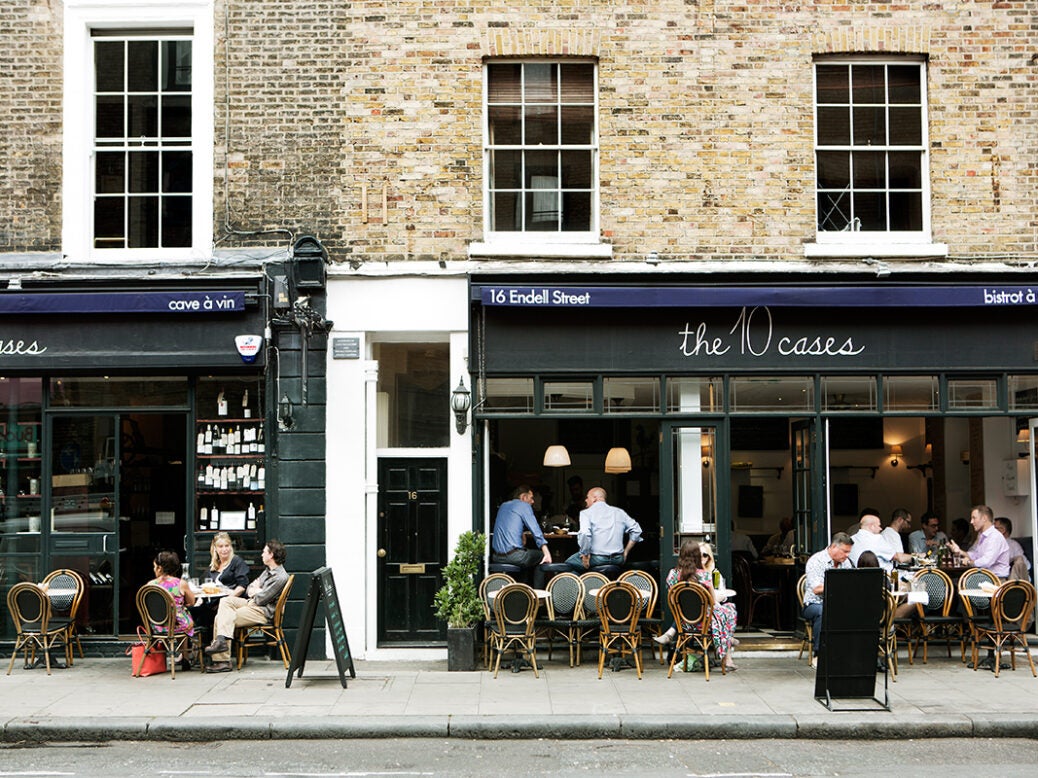 With all its diversity, hidden gems, and hotspots, deciding on a London establishment to spend the evening or enjoy a glass of wine can become a difficult task. To provide a little direction, WFW posed the question to some of the UK and the world's award-winning sommeliers, asking where they like to go for a good wine list.

Adam Pledger, wine director at Park House restaurant Cardiff, and Mirko Benzo, head sommelier at Hélène Darroze at the Connaught London, both recommended Sager and Wilde and 28-50, which have multiple locations around London, UK. "28-50 is always very good. To be honest I like going to places that have good by-the-glass selections," said Pledger. "28-50 has a very good wine list, it's simply wonderful," commented Benzo. With its concise, two-page wine list (not including collectors' wines), and Coravin preservation methods assisting the by-the-glass program, the wine list at 28-50 is a true destination for wine lovers, showcasing a refined selection of some excellent wine offerings, available by the glass, carafe, or bottle.

28-50 Maddox Street
Unsurprisingly, 67 Pall Mall – the private member's club recently settled in the heart of St James's, where members can make the most of its extensive cellar – is also a favorite, endorsed by James Lloyd head sommelier at Restaurant Gordon Ramsay.
"If you're wine-minded, the whole place is simply designed for wine and enjoying great wine, plus they have hundreds of wines by the glass." This includes eight Champagnes by the glass. With good value for money and a relaxing atmosphere, the exceptional team of sommeliers headed up by the revered Ronan Sayburn MS is always on hand for direction and assistance.

67 Pall Mall, St James's
Clement Robert MS at 28-50 was recently impressed by Covent Garden's 10 Cases, and its curated range of appellations and niche producers. "I always like to get inspired by different concepts and different restaurants. At 10 Cases I was very impressed: small, concise selection, value for money, some small producers I didn't know or haven't tried for a long time, some quite niche, but then some more generous appellations, or more serious names."
Noble Rot wine bar, a name often heard among wine lovers, was recommended by owner and wine director of Sager and Wilde, Michael Sager, and Hakkasan Group wine manager Diana Rollan. "Noble Rot is different; more informal and relaxed. Their wine selection is attractive and their staff are very skilled," commented Rollan. Nestled in Bloomsbury, the wine bar caters to everyone, from the everyday drinker to industry experts, with its alternative vibe and wine expertise.

Terroirs
Sager lists a few more of his favorites that he frequents, including 40 Maltby Street with its natural wines, Brawn for its combination of both the classics and, "funky wines by the glass", and The Remedy in Central London. If you're searching for a wine destination near Charing Cross, Yves Desmaris MS head sommelier Lutyens restaurant on Fleet Street, remarks that he enjoys visiting Terroirs for its good wine list. Will one of these be your next stop to enjoy a glass of wine?