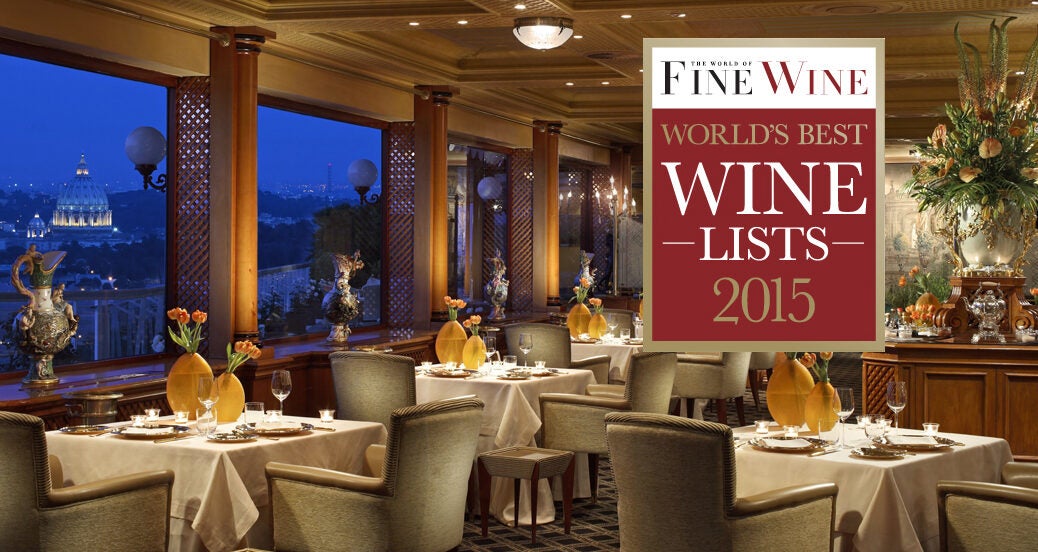 Welcome to the second annual World's Best Wine Lists. This year The World of Fine Wine has expanded the awards to cover more categories with an even bigger panel of expert wine judges.
Chaired by WFW editor Neil Beckett, the distinguished panel of senior judges comprised of WFW contributing editor Andrew Jefford; former World Champion Sommelier, Andreas Larsson; WFW columnist and food editor Francis Percival; author and wine and spirits columnist for Bloomberg News, Elin McCoy; publisher of The Singapore Wine Review and wine columnist for Singapore's largest circulation Chinese newspaper, the Lianhe Zaobao, Ch'ng Poh Tiong; American wine blogger and author Alder Yarrow; and author and globally respected Champagne expert Tom Stevenson.
The judges will be awarding wine lists from around the world with a one-, two-, or three-star award based on the WFW Award Criteria. (link to Award Criteria page) Wine lists that have received a three-star award become eligible for a further category prize on a regional and global level as well as a Jury Prize that highlights any unique flair in the lists. The results will be announced in Summer 2015. See below the full list of categories being awarded in 2015 and the full panel of judges.