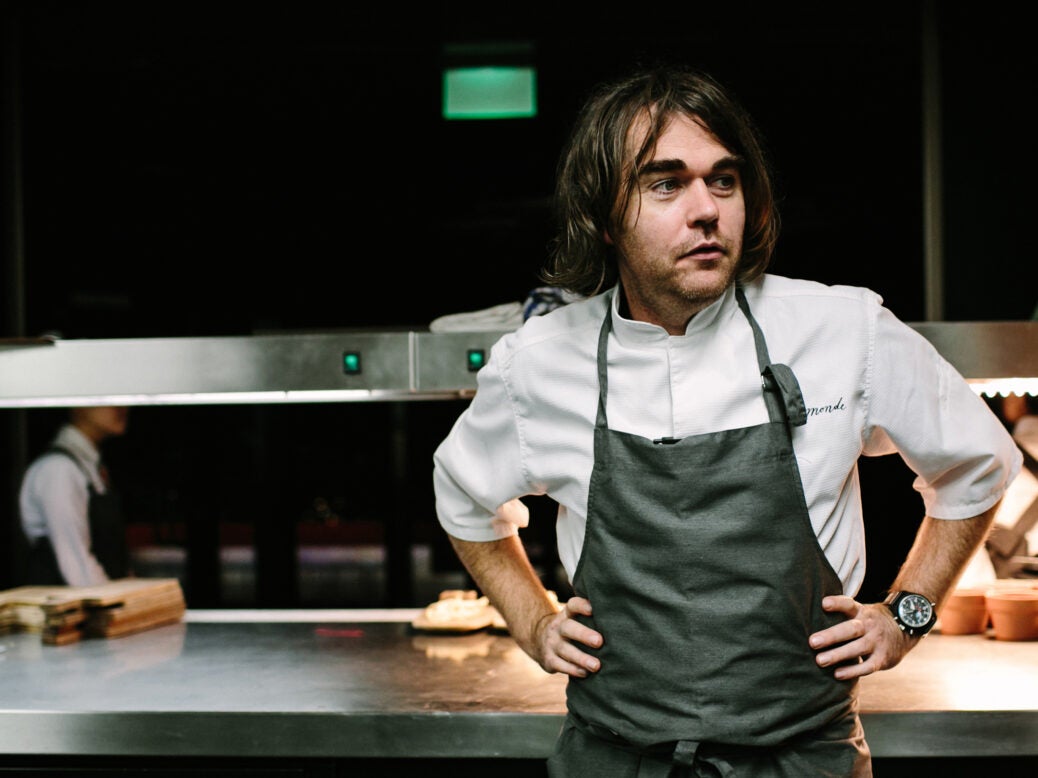 Congratulations on Vue de monde's wine list being given the three star rating by The World of Fine Wine. How does it feel to be recognized in this way by such well-established names in the world of wine?
It is a huge honor, our wine program is a continuously moving, evolving beast that sucks so much knowledge, time and money! So it is great to have been recognized for how much work the team puts in. How will you and your sommeliers celebrate this accolade?
We'll keep working hard and enjoying what we love and that is pleasing customers. In 20 years when we are on the scrap heap and all meeting regularly at the pub, maybe we'll pull out the award and toast to great days with a few whiskeys. How are wines chosen for the list at the restaurant? Do the chefs and wine team work closely together?
Yes, it is a collaboration. Matt Lamb, our head sommelier, brings ideas to the table, while Cory Campbell our head chef has been tormented for years over the burning question to as why white wine is served before red wine and why this dictates so much of the menu structure. After two years of this questioning and the 'whingeing' that came with it I gave in and we came up with the reverse menu. How do you personally view the relationship between food and wine?
There is no relationship – they are both the same. It is like saying your nose doesn't belong on your face. What's the importance of getting wine right for you?
Giving customers an experience they find hard to replace outside the dining room. The wine selection at Vue de monde is extensive and global. Do you cover any particularly unusual or unexpected regions?
Local regions like the Mornington Peninsula and King Valley in Victoria are regions that have so much potential and passionate craftspeople inhabiting them. It is a continuous quest to gain knowledge about what these regions are producing. What are some of your current favorite selections on the list and why?
DRC and Leroy… wines I cannot afford on a regular basis but as soon as I open a bottle of '78 La Tâche the answer to why we exist seems to become even more complicated. What has been a standout food and wine pairing for you at the restaurant recently?
Barramundi collar, lemon myrtle salt and 2012 Paradigm Hill 'L'ami Sage' Pinot Noir.