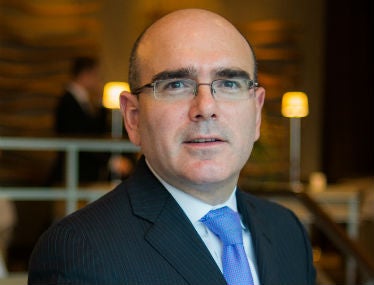 Congratulations on Per Se wine list being given the three-star rating by The World of Fine Wine. How does it feel to be recognized by such well-established authorities on wine?
We are very pleased that Per Se has been recognized as one of the best wine lists in the USA and the world by The World of Fine Wine.

How are references selected for the wine list? How closely do you work with the chef?
My team does wine tasting in order to make new additions. We also work with the kitchen to select wines that best complement the current season and menus.
How does the wine list at Per Se tie in with the food?
Before each service, our chef will talk about the new menu. Then our sommelier will give recommendations to the team.
Per Se is the urban interpretation of The French Laundry; in what way is this represented in the wine list?
We offer a large selection of wines from Napa Valley.
How has the list evolved since the restaurant opened in 2001? How often is it updated? What has been added or taken away from the list?
We now have over 2,400 selections, offer our wine list via an app for the iPad, and update our list every day.
What is the best-selling wine on the list?
Wines from Burgundy are our bestsellers.

How do you view the relationship between food and wine on a general level?
It has to be in harmony. The wines should never be more powerful than the food.

What's the most important aspect to consider when compiling a wine list, in your opinion? (e.g. having a diverse selection of references, price range, covering all the main wine-producing regions…?)
For me, it's about balance. It's great to have all the best estates and wine producers of the world, but most of them also are very expensive. As a sommelier, it is my task to also find some great wines at a better value.

Is there a process between the chefs and wine team with regards to tasting and pairing the wines?
We do not offer pre-selected wine parings. Instead, we have a conversation with our guests and customize a wine pairing base on their preference in style of wines, regions, producers, etc…

What wines have worked well in the past with food? Can you pick out a couple of wines that have worked well with specific dishes?
Oyster and Pearls: Muscadet Michel Bregeon or Chablis Montmains Raveneau 2002.

The dishes can be quite complex, is it ever a struggle to find a great recommendation to suit a dish?
Not really. Sometimes you do need to pair dishes with other beverages besides wines, like sake or beers, but that is part of our job — to find the best match.

What is your personal favorite wine on the list and why?
White Burgundy, especially Chablis…
What is your favourite food and wine pairing at Per Se?
Our menu changes every night. The only item that is always on the menu is Oyster and Pearls, which we pair with Muscadet Michel Bregeon or Chablis Montmains Raveneau 2002.