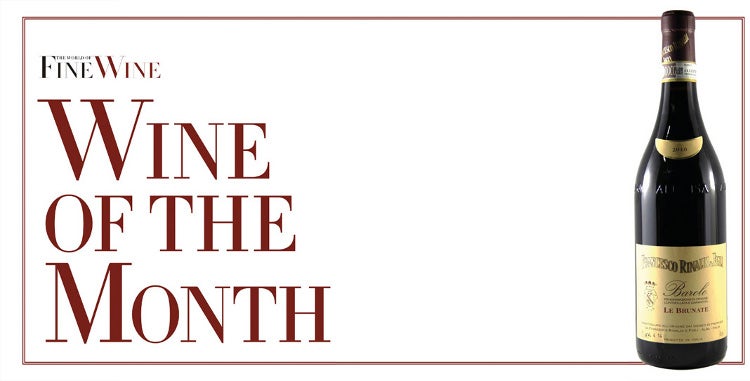 First, the wines were unmistakably superior — that much was evident from the tasting. Second, we had been told they were superior by the pundits who had gone before us, unanimously and unhesitatingly declaring 2010 as a five-star year, the greatest since 2006, since 2001, since ever, for goodness' sake.
It was all they could do to refrain from awarding a sixth star, in the manner of the illustrious guru who occasionally in his excitement would award 21 out of 20. 2010, we were told repeatedly, was the culmination of Barolo's journey from barter reject (as recently as the early 1980s, would you believe?) to stellar substance. It was left to us to rubber stamp the accepted verdict or risk ridicule (which we risk regularly with our genuinely "blind" approach to organoleptics).
But as I say, agreement was a simple task based on the only criterion that matters in wine (cf "the only poll that matters" in politics): the taste. Third, the 2010 vintage arguably marks the graduation of Barolo into the lofty realms of "fine wine," which might alternatively be expressed as "investment wine," in the manner of Burgundy and Bordeaux. But Burgundy — the truly "fine" stuff — suffers from a chronic disparity between availability and demand, which pumps up prices and, compounded by the fact that some very expensive Burgundy isn't actually all that good, causes investors, especially those who actually intend to drink the stuff (or some of it), to seek elsewhere.
And when the 2013 harvest in Bordeaux proved a failure (at least in investment terms), Barolo was there, a year before 2010 Brunello, with a quality vintage behind it, to fill the gap. Ladies and gentlemen, once the pundits started pushing points up into the high 90s, those 2010 Barolos fairly flew. New customers were ignored, opportunist orders — from those who had passed on the 2009s, for example — were slashed, and prices started taking a hike in a distinctly northward direction.
Nicolas Belfrage MW led the blind tasting of bottled 2010s along with fellow tasters Bruno Besa and Andrew Jefford. Their top scoring wine is our wine of the month.
Francesco Rinaldi Barolo
Le Brunate (14% ABV) | 18
Nicolas Belfrage MW | Bright garnet. Classy nose of cherry and spice. In the mouth, potent, perfumed, a little too concentrated and spirity if anything, but fine and beautifully typed. Fine Barolo. | 17
Bruno Besa | Deep garnet to tawny. Restrained, complex nose, with orange marmalade, small red fruits, cedarwood, and rosewater. Full body, clean and refined palate, with a long, mineral, fresh herbs finish. A classic Barolo of considerable personality. | 18.5
Andrew Jefford | Deep black-red, though no longer opaque. Soft, warm, rich, truffley, and enticing. A gentle, teasing nose of great refinement. Rich, vivid, deep, and graceful wine; open-pored and not in any sense aggressively concentrated — indeed,
it seems certain that these are not the lowest yields in the tasting. But for limpid, unfussy grace, balance, composition, and refinement, how can a wine like this be surpassed? Absolutely riveting and compelling, and a masterclass for all those who might wish to make wines here that will, above all, work at table, for drinkers, to satisfy, to slake but also to lift toward the sense of the sublime inherent in the place. Awesome. | 19
For complete tasting notes from the Laying Down: 2010 Barolo tasting please refer to Issue 47