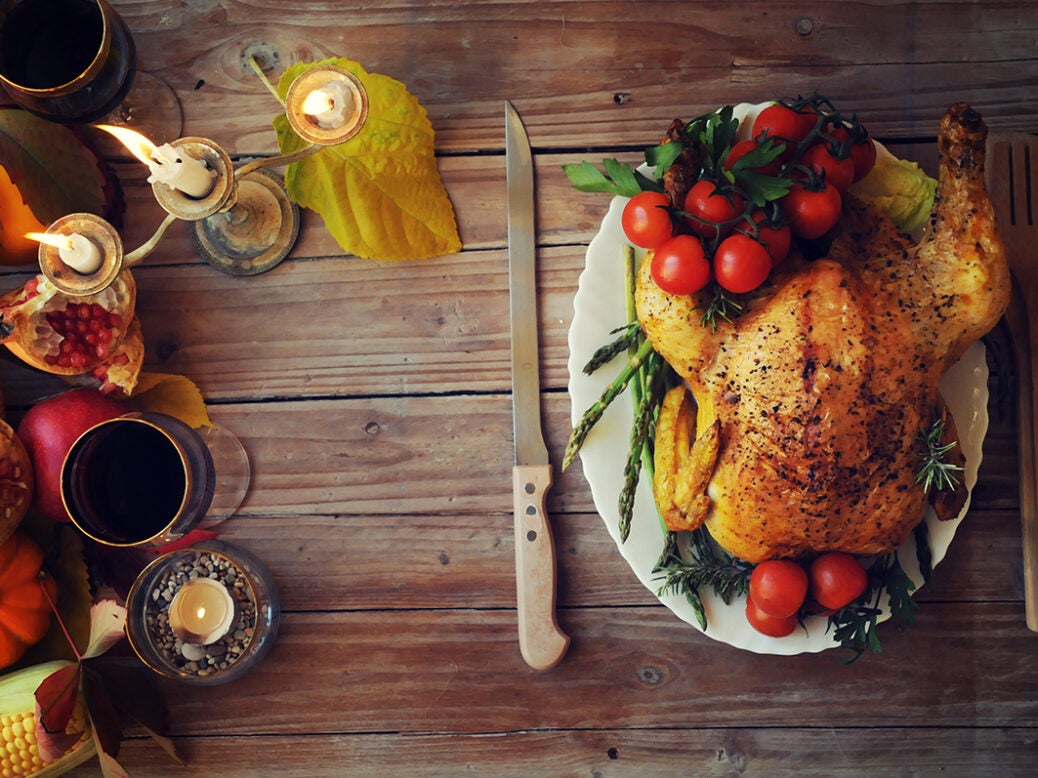 What will you be drinking alongside your Thanksgiving dinner this year? WFW had a chat with some of the best palates in the world to explore their preferences when it comes to pairing wines with turkey. Whether it is white, red, rosé or some bubbles, we've got a few suggestions for you when it comes to serving wines for the annual event.
Eric Hastings, beverage director at Jean-Georges New York, says he always enjoys an Alsace Riesling with turkey, with a Riesling Schlossberg from Paul Blanck being the perfect pairing for him.
"Its richness and fruit tend to work well for me with the leanness of turkey breast. It's a robust Riesling, with the smallest hint of residual sugar and a richness that can't be matched from other Riesling growing regions: Quite outstanding," he commented. Another winner, should you find it, is a Barth René Riesling Mambourg, made by Michel Fonné, Hastings adds.
Master Sommelier at California's Manresa, Jim Rollston highlighted two wines he would love to drink throughout the occasion, for this is not a short sitting.
"First, to enjoy with the food I would drink a bottle of Marcel Lapierre Morgon, to honor someone who always inspired me and whose super drinkable wines I love with lighter meats.
"To honor the Americas and the iconic place turkey holds in our culture, I would wash it all down with a bottle of mezcal, the Mezcal Vago Tepeztate, especially if there were sommeliers over for Thanksgiving dinner," finished Rollston.
For something special, Mark Bright, co-owner and wine director at Saison, San Francisco, said he would be in favor of one of Clos Rougeard's wines.
"If it was my mother's turkey for Thanksgiving, to use an example, I would love to drink Clos Rougeard Le Bourg Saumur Champigny 2008, I just had this wine recently and it made me think of those family dishes and memories."
Mirko Benzo, head sommelier at Hélène Darroze at the Connaught hotel, reaches for a Massican Chardonnay, Hyde Vineyard 2014 from Napa Valley when pairing wine with turkey. While Adam Pledger of Parkhouse restaurant Cardiff highlights two he would select on occasions such as this, drawing attention to one of his favorites wines; an Australian Chardonnay:
"I'd go for the 2013 La Rocca Soave by Pieropan – that would be pretty amazing. And the 2014 Stargazer Chardonnay, what more do you want?"
What will you pair with your meal to make this Thanksgiving one to remember?