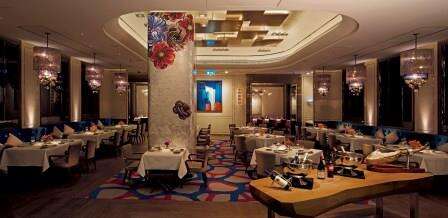 Bombana strikes a perfect balance between tradition and innovation, showcased through the ingredients and execution of Chef Antimo Merone's dishes.
With a commitment to using only the freshest seasonal produce, the menu evolves in accordance with its availability.
Dine in luxury in one of this one Michelin-starred restaurant's private rooms, and send your taste buds on a culinary journey to remember.