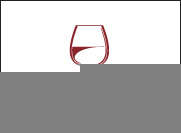 Executive chef Hermann Schaefer is the man behind the modern American menu at the Acqua restaurant that overlooks Mission Bay in the San Diego Hilton Resort. Creative signature dishes based on fine local ingredients include tarragon-mushroom crusted filet of salmon on lilies potato puree, asparagus, porcini-Riesling sauce, and truffle essence or yellowfin tuna tartar with avocado, cucumber, and chili vinaigrette.
Aside from Schaefer's food and the majestic setting, arguably the biggest draw for many guests is the remarkable wine list, which stretches to more than 3,000 bottles. It's a broad, international selection that runs from Pascal Jolivet's impeccable Sancerre and Livio Felluga's fine Esperto Friuli Pinot Grigio to Wiengut Auer St-Laurent from Thermenregion in Austria and Rosenblum Cellars California Zinfandel, and features many older vintages from the best of California and Europe.
For the judges at the World's Best Wine Lists 2015, the by-the-glass list is particularly strong, offering a microcosm of the delights to be found in the full-bottle list, where one of the USA's best selection of dessert and fortified wines can be found.