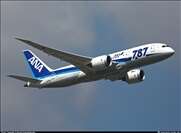 For dedicated followers of Krug, any wine list containing something from the great Champagne house would be awarded three stars. And there's no doubt that the presence on the All Nippon Airlines first-class list of Krug Grande Cuvée is a reassuring sign of quality at the beginning of a flight.
But the ANA wine team gets the rest of the choices right, too, on a slim but focused list of five whites, four relatively youthful reds, and a Port.
This included, at the time of judging the World's Best Wine Lists awards, an intriguing Tuscan (Antinori Bramasole Cortona La Braccesca 2008) as well as the expected claret (Château Malescot-St-Exupéry 2008), while there was also space for a Japanese wine (Katsunuma Winery Koshu Barrique 2010) and a couple of German Rieslings (August Kesseler Rüdesheimer Berg Roseneck Spätlese 2008 and Bischöfliche Graacher Himmelreich Riesling Kabinett 2008) along with the more traditional white Burgundy (Maison Pierre Ponnelle Chablis 1er Cru Mont de Milieu 2010).