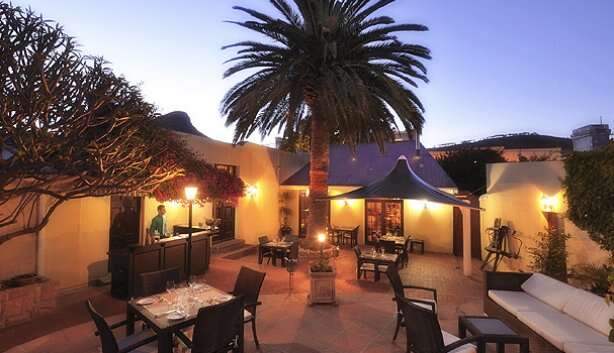 Devised by German-born chef Harald Bresselschmidt, the menu offers a synthesis of African, Asian, and European flavors and techniques in dishes such as oriental-style rice paper cone with salad of daikon and mango and yucca lilies; and rabbit loin fried in sage beurre noiseette, barley risotto with sorrel aroma, braised fennel, and cherry guavas.
There's a sprinkling of internationalism in the wine list, too, with intelligent picks from Austria, Portugal, New Zealand, and Italy, among others, joining broad selections of Burgundy, Champagne, and German Riesling.
But it's the selection of bottles from the local wine scene that shines most brightly at Aubergine, from the Pinot Noir of Bouchard Finlayson and Newton Johnson, to the Syrah of Boekenhoutskloof and Mullineux; from multiple vintages of Eben Sadie Columella and Kanonkop Cabernet Sauvignon, to the Chenins of Rudera and Raats, the list is a synthesis of the Cape's finest wine producers. The 2018 judges loved the idea of featuring the Sadie collection and having the labels designed by a local, internationally known artist.