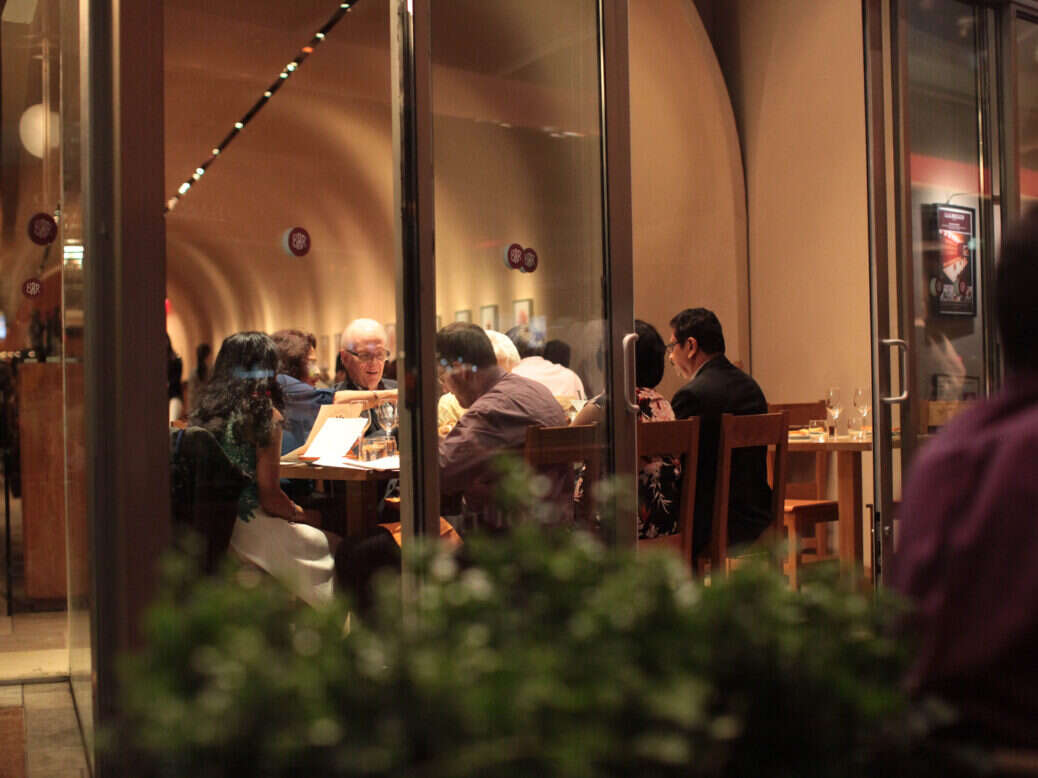 Restaurateur and chef Daniel Boulud is equally adept at formal and casual dining, and now has a string of successful restaurants in his hometown of New York, including the three Michelin-starred Daniel, as well as outlets in London and Singapore.
Bar Boulud features the Frenchman in more relaxed mode, a modern update of the classic French bistro near the Lincoln Center in Manhattan that serves high-quality pâtés and terrines and a range of bistro favorites such as poulet rôti and steak-frîtes.
The wine list is similarly Gallic in inspiration, drawing particularly on wines from the two famous regions near to Boulud's home town of Lyon: Burgundy and the Rhône Valley, as well as international wines inspired by them, or made from the same grape varieties. The selection is imaginative, but so too is the arrangement: customers are invited to choose by category, from the off-the-beaten-track "Descouvertes" (Discoveries), to established "Classiques" (Classics) and "Légendes" (Legends)—the very best examples of their appellations. It's a welcome alternative to the more sedate, regionally arranged lists that still predominate all over the world and rightly deserved judge Alder yarrow's comment this year: "Everything on this list is a fantastic wine. I want to drink them all".