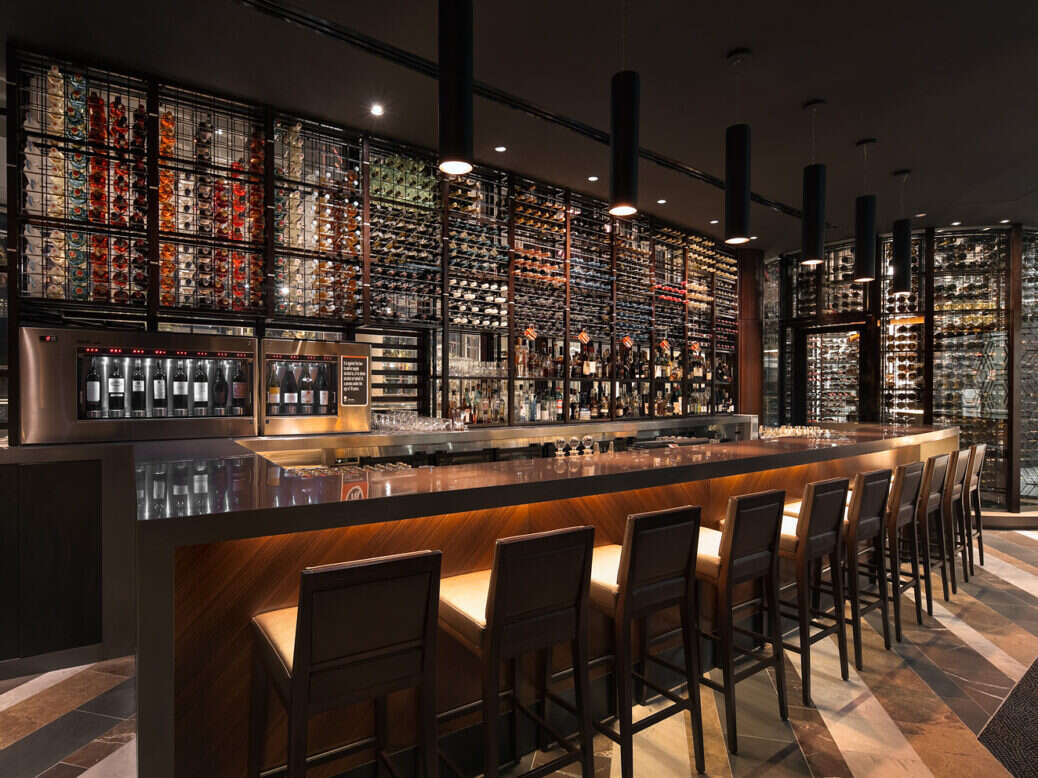 "Seasonal menus that draw on expert craftsmanship and superior ingredients," are the inspiration for BLACK Bar & Grill's classic steakhouse on Sydney Harbor.
That inspiration is plain to see on a menu that takes in dishes such as steak sashimi with anchovy mayonnaise, smoked croutons, radish, crispy garlic and shiso dressing; and Toothfish Glacier steak with charred lemon and herb salad cooked in the charcoal oven.
Neatly arranged by grape variety first and then by region, over the course of its 1,000+ bins the BLACK Bar & Grill list works its way through what the judges at the World's Best Wine Lists have termed "a big selection of big names in many formats." Variety is the key, from Riesling (including mini-verticals of both Grosset's Polish Hill Riesling and Trimbach's Cuvée Frédéric Emile) to Zinfandel (with versions from Lowe in Mudgee New South Wales 2009 and Ridge Vineyards Geyserville, Sonoma County 2006). So too on the list can be found small verticals of De Fargue's and Seppeltsfield treaures along with a comprehensive list of fine spirits.
With the reds and whites preceded by a fine selection of grower and Grande Marque Champagne and Australian sparkling wine—and by a superb fortified and sweet selection that includes an array of great Australian "Ports" at the finish—this is a smart, cosmopolitan list throughout.