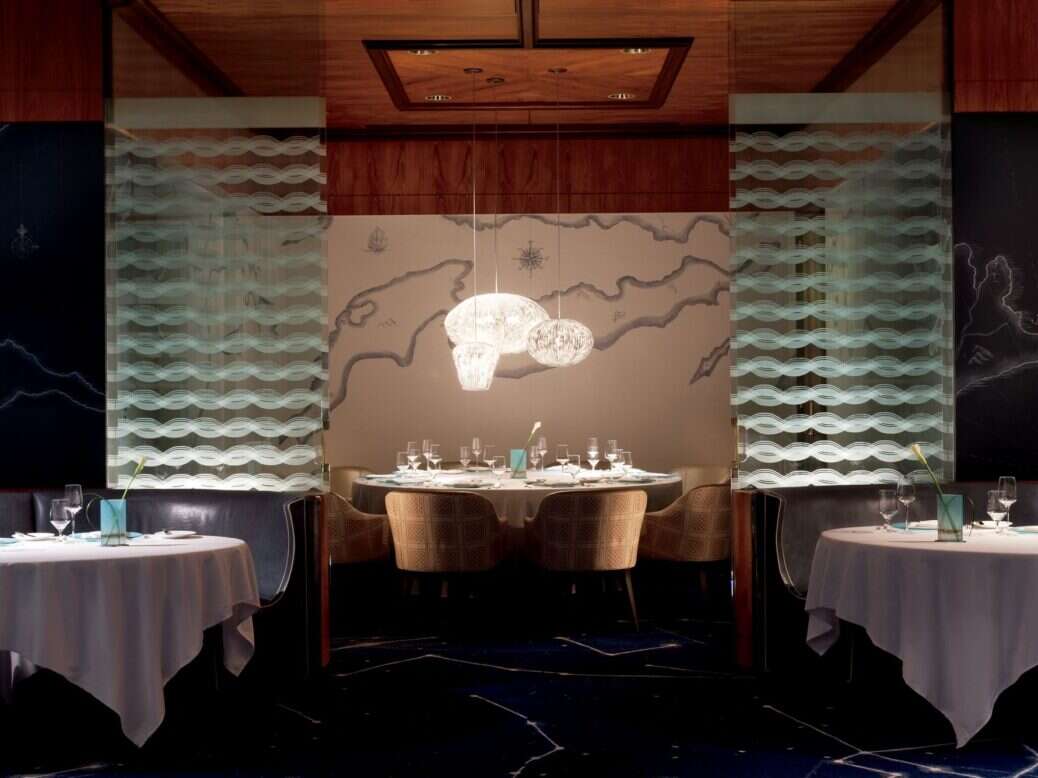 The great French chef, Eric Ripert, of New York's celebrated fish and seafood restaurant, Le Bernardin, brings his graceful technique and obsession with fine fresh ingredients to the Caribbean at Blue in The Ritz-Carlton Grand Cayman.
The fine international wine list, one of the best in the Caribbean and crafted by Head Sommelier Michael Kennedy, is very much at the service of a menu that makes full use of locally caught fish. This is in evidence on a tasting menu where baked charred tomatillos and Baja-style shrimp sauce is matched with Tenuta delle Terre Nerre Etna Rosato 2013; and scallops, turnips, maitake mushrooms, and smoked butter is paired with Domaine Huët Le Mont Sec Vouvray 2011.
The innovative menu is clearly represented as Chef de Cuisine, Thomas Siefried, applies masterstrokes to the exquisite seafood, fusing a flavorsome palate of seasonal epicurean delights with the 700 fine wines in Blue's cellar.
However, there are many clever choices on a focused list that offers a compilation of some of the world's best producers, grandes marques and which, according to the judges, like the deep blue itself, "has wonderful depth in all sorts of unexpected places."