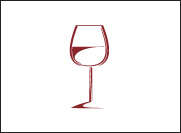 Chef Eric Westermann aims to create a distinctively modern take on Alsace haute cuisine in his family's restaurant in Strasbourg. And for dishes such as crisp veal sweetbreads, foie gras and wild mushrooms cannelloni, roast and raw white asparagus, and veal drippings, his wine list is loaded with potential local matches. Indeed, Buerehiesel has one of the most extensive collections of Alsace wine in the world.
There are more than 150 different Alsace labels to choose from, in a list that covers all the Alsace styles and grape varieties, from Domaine Boeckel Chardonnay Crémant, to Domaine Deiss Burlenberg Pinot Noir and lesser-spotted white varieties such as Domaine Kientzler Chasselas. There are, of course, ample selections of Gewurztraminer, Pinot Gris, and Muscat, too, but it is Riesling, and in particular the selection of grands crus, that is the beating heart of the list.
From four vintages apiece of Trimbach Clos Ste-Hune and Keintzler Geisberg, to Josmeyer Hengst Cuvée Samain 2000, the Alsace terroir is there to explore, while a meal may finish with one of an array of Vendange Tardive and Sélection de Grains Nobles wines.
If you were to explore Buerehiesel's well-chosen selection from the rest of France, you wouldn't be disappointed. But this is a restaurant where Alsace plays the starring role.