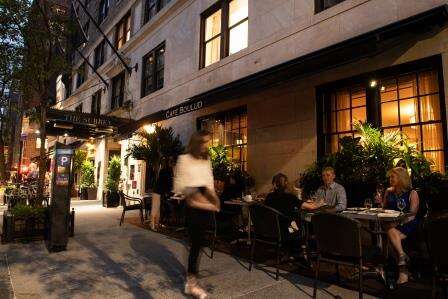 One of three of US-based French chef and restaurateur Daniel Boulud's outlets to earn three stars in The World's Best Wine Lists awards, Café Boulud's wine offer is all about versatility.
That applies to price (there's a large selection of affordable bottles) and style (to match the frequently changing, seasonal menu), although, as with all of Boulud's outlets, the wine lest reflects the restaurant's Franco-American character. That means another fine selection of top-name Burgundy and Rhône, and plenty of intelligent domestic choices—but these are supplemented by a sprinkling of well-chosen wines from more exotic locales such as Greece and Israel, as well as some of the best producers in Austria, Germany, Italy, Spain, and New Zealand, among others.
It's all of a piece with a dining room that aims for "casual elegance," and draws together Boulud's classical French roots with international influences and seasonal ingredients.