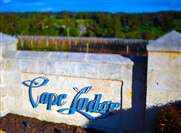 With its setting right in the heart of the great Western Australian wine region of Margaret River (it even has its own vineyard), it's not perhaps surprising that the Cape Lodge boutique hotel should have a strong selection of local wines on offer.
But what captivated the judges at the World's Best Wine Lists 2015 was the intelligence that has gone into its concise, considered pick of the best of the WA scene.
At the heart of the offer is a collection of wines from the "pioneers" of Margaret River: Cullen, Leeuwin Estate, Picardy, Vasse Felix, Howard Park and Moss Wood. But these are joined by a vast range of exciting wines from all over Western Australia's many winemaking districts, supplemented by a sprinkling of European wines, and all arranged in easily navigable stylistic categories.
It's a worthy list on which to find a match for the modern Australian dishes at the gourmet restaurant, such as quail with fragrant lemon pith, baby spinach, and date puree; and Wagin duck with compressed pears, almond croquettes, and kale.