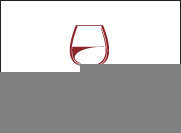 Looking back to the "great Italian-American restaurants of mid-20th century New York" but using the latest culinary techniques and ideas, Carbone has earned critical acclaim for its take on classic dishes such as seafood salad, linguini vongole, and veal Parmesan.
And the wine list is entirely in keeping with this mix of the brand new and the grand and traditional. Long, detailed, and full of exciting bottles, the list at Carbone is one of the best places in the USA to sample the best of modern and Old World Italy, whether it's big names such as Gaja, Quintarelli, and Casa Basse or the increasingly excellent wines being made from Friuli to Campania.
But these are supplemented by a fine collection of top names from Bordeaux, Burgundy, and Champagne, not to mention several fine choices from both the new wave and established names of California.