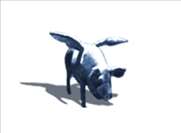 Much is made on the Clos Maggiore website of the Covent Garden restaurant's "romance." And it seems several august authorities, from to to the Top Table website, have rated it near or at the top of lists of London's "most romantic restaurants." Those rankings are probably largely to do with the restaurant's décor, inspired by "the country inns of Provence and Tuscany," and its finely wrought "contemporary French" cooking. But might it also have something to do with the wine?
The judges at The World's Best Wine List Awards were certainly seduced by the range, depth, and mix of classical and adventurous international selections on the Clos Maggiore list.
That depth and variety can be seen immediately in the two sections with which the list opens. The by-the-glass list, shortlisted for the Best By-the-Glass Wine List in Europe, is a model of well-chosen, well-priced variety: from Villa Crespia Miolo Franciacorta NV (£8), to Oppida Aminea Falanghina del Sannio "Caracena," 2011 (£8.75), to Mas de Daumas Gassac IGP Pays de l'Hérault 2010 (£15).
The "Sommelier Selection" that follows, picks up the theme, with a wide-ranging global choice arranged by grape variety. But the fun continues throughout a long but discriminating list that offers something for soirées both romantic and Platonic.