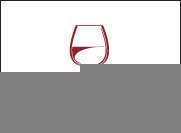 De Burgemeester has fabricated an extraordinary notoriety throughout the years, offering exceptional cordiality and unadulterated cooking. Notwithstanding the astounding and delicious cooking, the restaurant is known for its magnificent wine choice.
De Burgemeester was honoured a Michelin star in 2010 and has also been listed in the Top 100 of the Nice and in addition, it has 16 points in the Gault Millau.
Sommelier Rodney Bottenberg, a wine lover, has developed in recent years to an excellent wine connoisseur to expertly pair the perfect wine with the perfect dishes.
Guests can enjoy a two-hour wine tasting session, enjoying the restaurant's delicious house wines (white, red , rosé and sweet white wine) with hot appetizers and an etagere filled with various pastries (including various crostini , bread and condiments , mini satay and prawn skewers) .
The kitchen staff, led by Sander Spruijt and Tommy Smith, are focused on excellence and display enthusiasm for a relaxed atmosphere in the restaurant, delivering a divine dining experience.