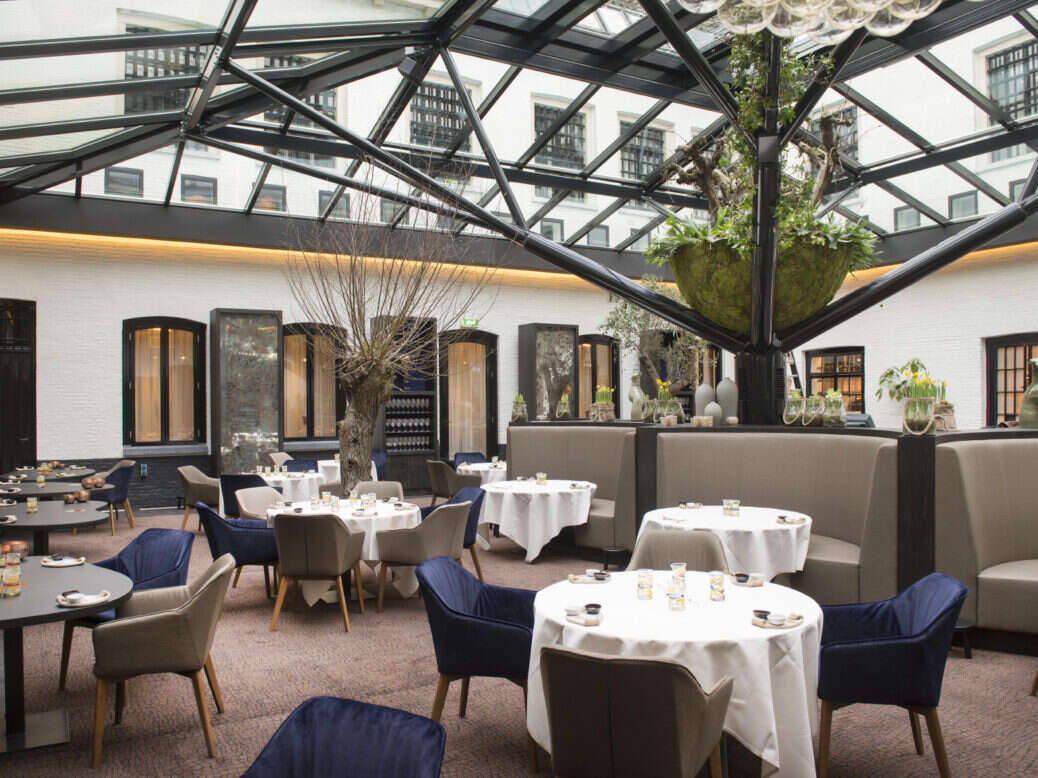 Restaurant De Librije is all about the good things in life.
This translates into an experience in which to enjoy unique dishes complemented by fine wines in an atmosphere that is both exclusive and relaxed.
De Librije has evolved an idiosyncratic cuisine; rooted in selected regional products and enhanced by state-of-the-art cooking techniques; creating modern and innovative dishes and reinventing gastronomic classics.
Restaurant De Librije is located in the former inner courtyard of Librije's Hotel, also known as the 'airing place for prisoners'.
Hostess and co-owner Thérèse Boer says: "Every week my team and I taste several dishes and the wines to go with them.
We keep trying until we've found the right match.
My sommeliers and I make a point of selecting the wine that most beautifully complements the dish.
Our wine list has labels from all over the world, with a choice of 20 bottles that are always open.
".