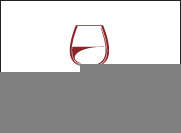 The humble pizza is taken to another level at Houston's Dolce Vita, which makes good on its mission to "bring the taste of true authentic Neapolitan pizza" to Texas.
But while the pizzas may be good, what really lifts Dolce Vita out of the ordinary is a truly extraordinary wine list. As the judges at the World's Best Wine Lists 2015 put it, "it is a quite incredible, extensive italian wine list for a Houston pizzeria, with lots of lovely gems from COS Frappato up to vintage Franciacorta, and everything in between."
Roaming the length of the boot, with many a diversion to the islands, the Dolce Vita list works as a very detailed introduction to the best of modern and classical Italian wine. Whether you're looking for the greats of Piedmont (Gaja, La Spinetta) and Tuscany (Querciabella, Tignanello) or a discovery from the Valle d'Aosta (Danilo Thomain) or Sardinia (Sella e Mosca), all the bases are covered. Bravo!