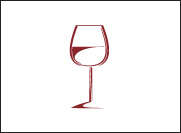 The wine list at contemporary New York City restaurant Dovetail was a big hit with the judges at the World's Best Wine Lists 2015.
"Clear, lovely, eclectic, confident, adventurous," were among the adjectives sprinkled on Dovetail by those judges, who loved the fact that the team behind it were careful to include both the "obvious and the less obvious stuff—bravo!"
By "less obvious" our judges weren't simply referring to the inclusion of wines from off-the-beaten track countries such as Greece, Switzerland, Slovenia, and "the Caucasus." They also meant including a fine range of grower Champagnes alongside classics such as Krug and Salon, for example, or Californian Cabernet Franc and Touriga Nacional as well as Cabernet and Chardonnay.
But this is an impressive list wherever you look, from the well-chosen by-the-glass program (which includes a neat set of Sherries from the likes of Equipo Navazos and Valdespino) to the impressive set of Burgundian and international Pinot Noir.