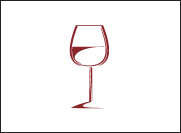 A lot of thought has gone into both the composition and the presentation of the wine list at the Eastern Mangroves Hotel & Spa by Anantara on the waterfront at Abu Dhabi. Opening with an inspiring quote from Mike Steinberger reminding diners that it's often the sommelier that's the star in a restaurant, it proves the American wine-writer's point by arranging its relatively small, eclectic, intelligent set of choices by style.
The headings chosen aren't likely to please the stuffier kind of wine enthusiast. But the wines listed under, for example, "Aromatic, Stirring: The Exotic Beauties," certainly should—Mastroberardino Fiano di Avellino 2010; Willi Bründlmayer Grüner Veltliner Kamptal, Austria 2010; and Paco & Lola Albariño Rias Baixas, Spain 2011.
The rest of the list is assembled in much the same spirit, whether it's Sepp Moser Zweigelt Kremstal, Austria 2011 and Hamilton Russell Pinot Noir 2009 under "Soft, Smooth: Strawberry, Spice, and Flower," or Castello di Ama Chianti Classico 2009 and Château Ksara Reserve Du Couvent, Bekka Valley, Lebanon 2009 under "Silk, Structure: Iron Fist, Velvet Glove." It's a refreshingly unpretentious approach to describing some very well chosen wines.