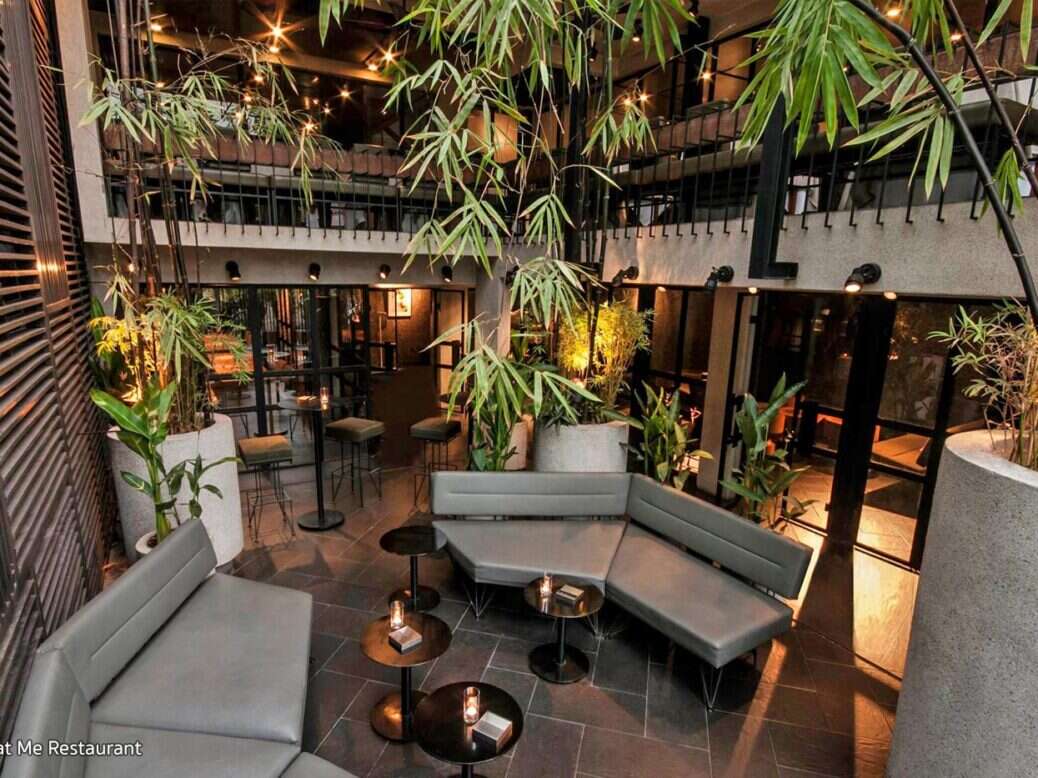 Described as "a veteran of the Bangkok dining scene", having opened its doors to the public back in 1998, Eat Me is still as vibrant and alive as ever. The three storey restaurant doubling as an art gallery is effortlessly chic, and its bamboo shrouded veranda provides the perfect romantic setting in which to enjoy a delicious cocktail or a glass of wine.
Head Chef Tim Butler exudes creativity and his dishes are known for their global food influences and daring flavor combinations. The food served showcases a kaleidoscope of international ingredients, as can be seen in the Alaskan scallops with avocado, yuzu and pancetta, and the chicken salad with red papaya, toasted coconut and betel leaf. But Butler is also commended for his dishes' restraint, and they remain admirably simple, clearly exhibiting his excellent knowledge of flavor. He has won numerous awards, written recipes for countless cookbooks and continues to provide restaurant consultancy services alongside taking the helm at Eat Me.
The restaurant's wine list stands out for providing tasting notes for every single wine and for its interesting additions such as Bill Downie. When considering the difficulty in assembling such a wine list in Thailand, the list has to be admired.