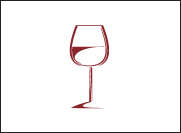 Top Swedish chef Erik Lallerstedt took on the challenge of reviving Gondolen, one of Stockholm's most historic restaurants, in 1994, and had soon established a culinary reputation to match the famous view.
Today the restaurant continues to thrive, with high-class Swedish food created with a distinctly modern sensibility, on a menu that includes dishes such as cold nettle and clam soup with boiled egg, fennel, bleak roe, and roasted walnuts, and baked char with grilled asparagus, chive hollandaise sauce, pickled yellow beetroot, roe, and sweet dark rye bread.
Wine plays an important role in Lallerstedt's restaurants, and Gondolen is no exception, the list impressing the judges for its range of big name classic French wines from the likes of DRC and Petrus, including a number of mature vintages.
These are supplemented by a genuinely global spread of top producers from Germany to South Africa, and from California to New Zealand and Australia, plus a long, diverse Champagne list.