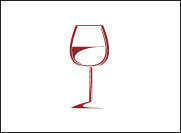 Designed with a wide patio attached to the Limassol Nautical Club, overlooking the Mediterranean Sea, Fat Fish stands out in what is considered the one of most convivial atmospheres in Limassol. Incorporating new techniques and modern recipes into the menu where ever possible, the chefs at Fat Fish lead the way in menu and recipe development.
The wine list at the restaurant has an equal importance in the dining experience, as with the food and the service of Fat Fish. Each meal is served with an accompanying wine for the ultimate culinary experience by the sea.
The restaurant features a wine cellar and refrigeration at legitimate temperature facilities and preserving older, hard to find and obscure wines.
The wine list is phenomenal, filled with captivating picks, organic – from wineries both within Cyprus and around the globe.
The comprehensive wine list is an attraction for anyone looking for a quality dining experience.