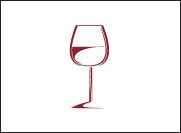 Situated high up in the Swiss Alps, The Waldhotel Fletschhorn is right in the midst of nature. As the hotel's website puts it, "you have to make a conscious decision" to come here, you don't simply stop by for a quick bite to eat.
The widely admired food and wine served here reflects the hotel's position: hence chef Markus Neff prepares dishes from local ingredients such as homemade "Hannig Alp" fresh cheese ravioli on sautéed mushrooms or braised goulash from Valais beef.
Hence, too, the hotel's commitment to local wines: around half of the 1,200 bins on the extensive list are sourced in the Valais. It's a commitment that impressed the judges at the World's Best Wine Lists 2015, who admired the "extensive library collection of Swiss wines or all types, formats, vintages, and prices."
But the rest of the list is no less impressive, featuring as it does a carefully chosen selection from the rest of the world, many of them hard-to-find older vintages.