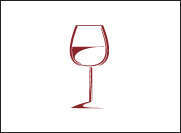 Chef brothers Chris and Jeff Galvin's remarkable facility for creating pitch-perfect, French-inspired restaurants has led to the opening a string of successful high-end openings in the past two decades.
Their mini-empire now extends to seven restaurants, including a brasserie, a café à vin, and the top-ranking Galvin at Windows and La Chapelle.
Wherever they open, the food is never less than impeccable, drawing on high classical technique and superb ingredients in dishes such as pavé of Icelandic cod, cauliflower purée, light curry raisin, and pine nut dressing; or roast fillet of Cumbrian beef, cannelloni of beef cheek and roast garlic pommes purée.
As with the food, so with the wine: the Galvins are wine-loving chefs, and their wine lists are always assembled with genuine love and attention to detail. France generally leads the way, but with the array of top Bordeaux and Burgundy joined by imaginative choices from across the regions, including the lesser-known appellations of the South West, and including their own Galvin-label Champagne and Rasteau.
But there is a great deal to choose from elsewhere in the world, too, whether its Malvasia from Kozlovic in Istria, Croatia or Szeremley by Kéknyelű in Badacsony, Hungary.