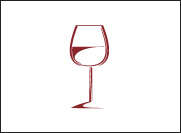 Long-running Greenwich Village restaurant Gotham Bar & Grill is now firmly ensconced as a Manhattan institution—30 years strong and showing no drop in the quality of its French-inspired cuisine served in a warm and welcoming environment.
And its wine list is a vital part of its appeal, with wine director, Heidi Turzyn, and sommeliers Jason Hedges and Matthew Bretschneider presiding over a list that features a superb range of well-chosen producers from classic Europe and the USA, with a sprinkling of southern hemisphere adding further interest.
The judges at the World's Best Wine Lists 2015 were impressed with the balance and clean presentation of the list and the mix of top producers with emerging names throughout, in a list that is not afraid to offer rising-star appellations such as Corsica and Virginia, alongside an array of leading châteaux and domaines from Napa, Burgundy, and Bordeaux.