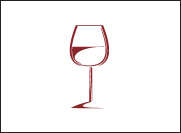 In March of 1998, Kurt Grasing opened the door to his namesake restaurant: Grasing's.
Kurt revamped Grasing's in 2010 by constructing a new bar and lounge along with a restaurant makeover.
The warm hues and contemporary décor in the restaurant and bar give Grasing's an even more inviting atmosphere, giving it a new look with the same great food and firstrate service to which guests are accustomed.
With an impressive contemporary menu, Grasing's offers the finest coastal cuisine paired with an award-winning wine list.
It's located in Carmel-by-the Sea at the gateway to California's breathtaking Central Coast, home to some of California's most renowned wine regions.
Naturally, the wine program is focused on California wines with a strong emphasis on local Monterey, Santa Lucia Highland vineyards, Napa Cabernet and Rhône Varietals from the Paso Region.
Along with the list of California's best vintners, there's also the best of Burgundy, Bordeaux and Italy.