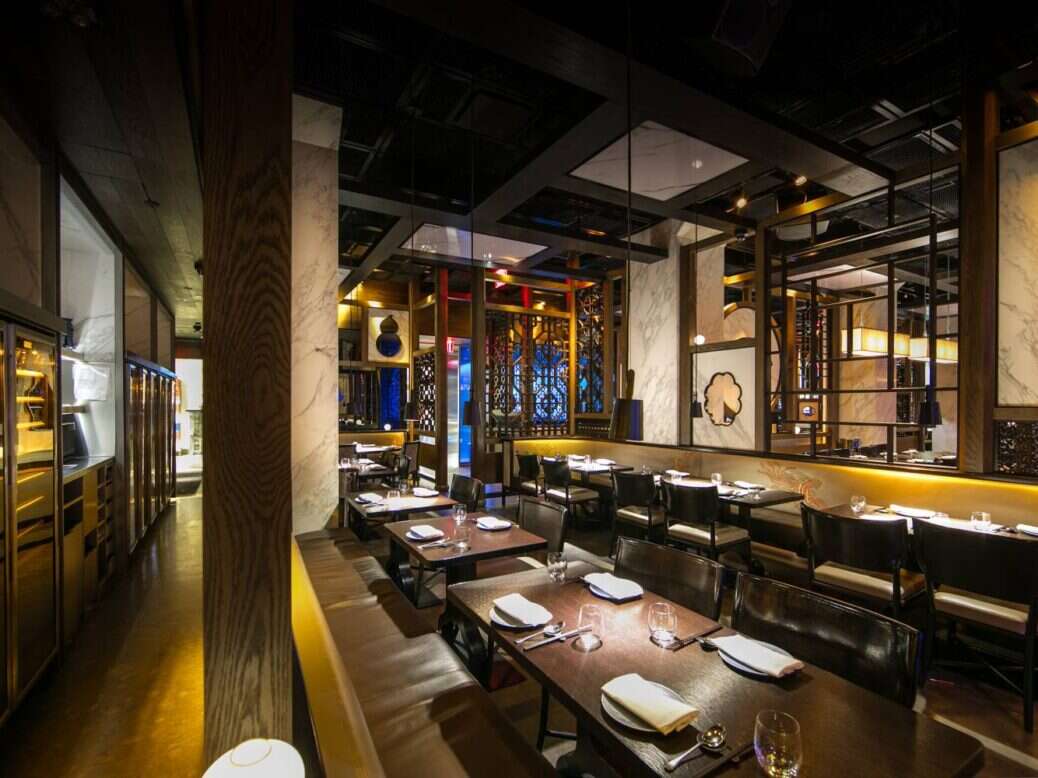 The Hakkasan formula, with its sumptuous, atmospheric design, cutting-edge modern Asian cuisine and globetrotting wine program, shows no sign of losing its appeal. Certainly, the high-end chain, which originated in London, is on top form in the second of its US outlets, in New York.
With a menu that includes locally inspired dishes such as stir-fry lobster with wild mushroom XO sauce and truffle-braised egg noodle with enoki mushroom, alongside the perfectly executed dim sum and noodle dishes, Hakkasan New York, which opened in 2012, already has a Michelin star under its belt.
And now it can add a World's Best Wine Lists three-star award to its list of accolades. The judges were delighted by "a very intriguing collection" that is almost gleefully international and eclectic, unafraid to list emerging countries such as Greece and Turkey, or leftfield styles such as the orange wines of Josko Gravner and Vodopivec in Friuli, Italy, but also strong on the classics of Bordeaux, Burgundy, Champagne, the Rhône, Italy, Spain, and California.
Very thoughtfully arranged, with wines listed in order of body and flavor from light to rich, and in novel categories such as "Classics: fine wines with history" or "Terroir: a sense of place," and with plenty of background info, this is an exciting modern list.