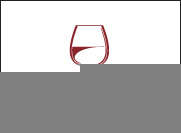 The second of up-market restaurant chain Hakkasan's US restaurants to get the three-star vote from the World's Best Wine Lists 2015 judges, Hakkasan San Francisco offers a superbly stylish modern wine program to go with its inspired take on modern Asian cuisine.
Featuring a range of signature Hakkasan dishes such as Hunan Duojiao steamed California sea prawn with vermicelli and spring onion or Assam seafood claypot prawns, squid, and halibut served with Chinese buns, the wine list has been skillfully chosen to bring out the best in the sometimes spicy, always aromatic food.
As with its East Coast partner, the WBWL 2015 judges loved both the wines themselves and the arrangement of the list (with the wines presented in ascending order of body and strength of flavor in a series of imaginative sections). Kudos to Hakkasan Group senior buyer Christine Parkinson, working in tandem with senior sommelier Cara Patricia, for what the judges described as another "very thoughtful and exciting list" that takes in some of the world's most exciting producers.