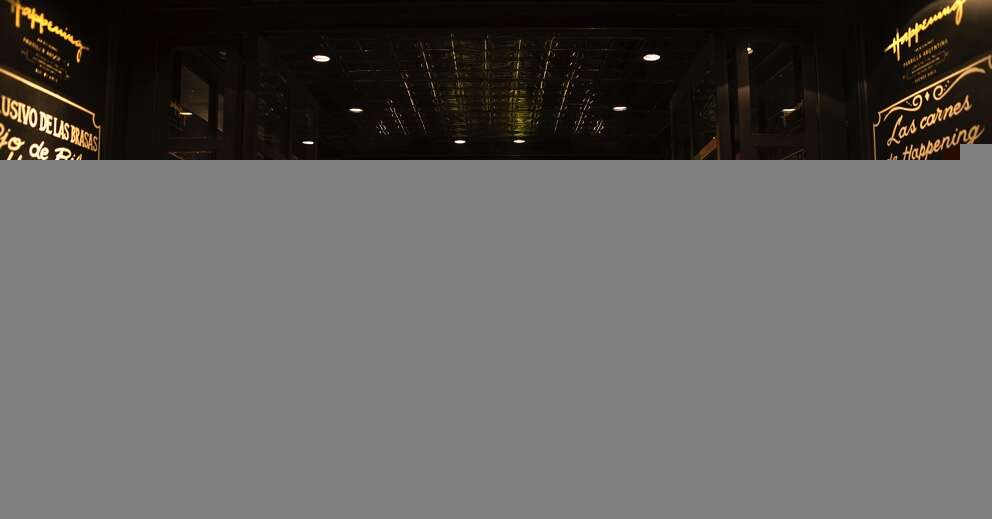 Happening features over 50 years of experience from its Buenos Aires location since its inauguration in 1965.
An impressive 55 years on and Happening continues to surprise, reinventing itself with avant-garde initiatives to update its looks and menu, ensuring guests will continue to return for its simple masterpieces and contemporary twists.
Head chef Martin Arrieta y Sebastian Tricarico devises a menu of exquisitely-executed Argentinian and international cuisine, where sophisticated dishes compliment an elegant interior and stylishly reflect current gastronomic trends. A range of seafood – Spanish octopus, grilled salmon, sole fish – alongside modish cheese dishes and pasta compliment the extensive meat selection. Here charcoal-fired beef steaks of almost any cut take centre stage and are accompanied by boneless country chicken, mountain goat and tenderised pork.
Agustina de Alba, head sommelier and wine director at Happening, highlights the impeccable breadth of Argentinian wine, where labels from North to South have been meticulously selected. Each bottle has been measured for its strain, producer, location and vineyard, representing its own story. Drawing upon boutique cellars and Argentinian oenologists to reflect its history and Argentinian viticulture, Agustina provides a true showcasing of Argentina's diverse wine program.