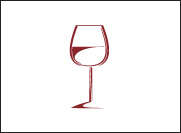 Praised by the judges at the World's Best Wine Lists 2015 as a deep and detailed, well priced collection of classic producers, the wine list at the Hermitage Hotel & Spa is deservedly elevated from one to three stars in this year's awards.
Among the many highlights on a list that balances the best of Italy with some judicious picks from France and the rest of the world, is a wide selection of local wines from the Valle d'Aosta, which includes producers such as Maison Anselmet, Ottin, and Les Crêtes.
Lovers of northern Italian wine will also find plenty to love in the sections from Piedmont, Friuli, Trentino Alto-Adige, and the Veneto, but there is plenty to love from further south, too, while Burgundy is the pick of the French selection.
With a wide selection both by the glass and in larger formats, the list caters to all needs, and provides a fine accompaniment to the traditional regional mountain cuisine.