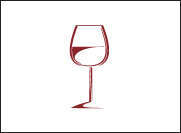 Since 2008, the aim at Ho Chi Minh City's Hoa Tuc has been to reinvigorate traditional Vietnamese cooking, taking Vietnamese ingredients but using them in what the restaurant's team describes as "fresh new ways."
The philosophy has led to wide acclaim thanks to dishes such as fresh homemade tofu pan fried in light batter with fresh mint, salt, pepper, and lime or char-grilled beef in betel leaves with rice noodles, fresh leaves, and rice paper.
It's the kind of cooking that presents something of a challenge for the sommelier: by turns delicate and spicy, it requires careful thought to pick out the right wines.
The judges at the World's Best Wine Lists 2015 were, therefore, very impressed by the "very short but sweet list," which comes with a series of "nice little explanations that show some thought has gone into choosing wines that go specifically with their cuisine."
According to Hua Toc, "soft tannins" are the pre-requisite for the red wines on the list if they are to match with Vietnamese spices, hence Kim Crawford Pinot Noir from Marlborough in New Zealand or Henri Bourgeois Petit Bourgeois Cabernet Franc from the Loire. For whites, "fresh fruit flavors" are best for the "bright vibrant flavors" on the menu, which means Château Reynon Bordeaux Supérieur and Yalumba Hand Picked Late Harvest Viognier.
Address: 74 Hai Ba Trung, Ben Nghe, Ho Chi Minh, Vietnam
Phone: +84 8 3825 1676
www.hoatuc.com