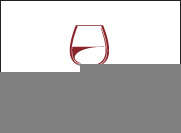 In a beautifully designed and atmospheric dining room, complete with panoramic views from its floor-to-ceiling windows, Hutong has developed a reputation for offering some of Hong Kong's finest northern Chinese and Sichuan cuisine.
The long and engaging menu includes full-flavored, spicy, and aromatic dishes such as crispy white eel fillet fried with black mushroom and dried chili, roasted suckling pig, and Mongolian roasted lamb racks—it's a highly diverse menu, in other words, and one that requires a similarly diverse, wide-ranging wine list on which to find suitable accompaniments.
But that is exactly what the Hutong wine program does. Described by the judges at the World's Best Wine Lists 2015 as a "small but fun selection," it manages to offer a snapshot of the world of wine in its few dozen bins, taking in the classics as well as finding room for emerging countries, regions, and grape varieties in both Old and New Worlds.