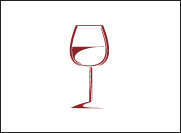 The name, and even the concept, may be unprepossessing, but make no mistake, the Educational Restaurant where students at Macau's Institute of Tourism Studies ("Macau's future hoteliers") "put their theories into practice," is one of Asia's best places to eat and drink.
On the menu is a "selection of traditional Macanese and Portuguese dishes"—such as minchi (traditional minced beef and pork) or venison with pata negra, morel mushrooms, and red currants—given a decidedly modern spin.
And on the wine list—described by the judges at the World's Best Wine Lists 2015 as "very clean and to the point"—is one of the best selections of Portuguese wines anywhere in the world.
Arranged by region and style, and replete with useful and alluring tasting notes, it pays tribute to Portugal's unrivalled varietal diversity, from the Baga and Bical of Bairrada to the Encruzado and Touriga Nacional of the Dão; from the Alvarinho, Loureiro, and Trajadura of Vinho Verde, to the Trincadeira and Castelão of the Alentejo, via the great, multi-grape red and fortified blends of the Douro. Featuring a roll-call of top Portuguese producers, students of Portuguese wine can learn a lot from the talented students of the IFT Educational Restaurant.