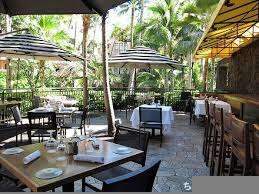 While growing up and traveling through Europe, Wolfgang Zweiner found his passion for authentic Italian dining.
Sampling all the country had to offer during his time there, his dream became to open an Italian restaurant of his own, and in 2010, that dream came true with Il Lupino Trattoria—affectionately titled after the nickname 'little wolf', which Wolfgang garnered for his ravenous appetite while in Italy.
Everything in this Italian restaurant is handpicked for authenticity, tradition, and elegance, creating a captivating experience that transports you across the sea and into the heart of Europe.
The luxurious dining room features lush leather banquettes and dark maple accents, all complemented with fine white linen.
For a more genuine Italian experience, ask for seating on the secluded patio.
The mission at Il Lupino is more than just exquisite Italian food.
From the menu and decor to the world-class wine selection, especially the traditional labels available by the glass, they aim for the ultimate relaxation and enjoyment for their guests.