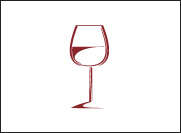 In Bellevue, across Lake Washington from Seattle, chef John Howie is known for the range of high-quality meats he sources for his grill at his eponymous steak house. Diners have the choice of six "tiers" of steak, from American and Japanese Wagyu to VIP Gold Brand from Brisbane, Australia. And that same attention to detail is applied to a wine list that is one of the best on the West Coast.
As the World's Best Wine Lists judges put it, this is a "clear, intelligent presentation [and] a well thought-out selection," with "clear strengths in California and Washington, but good support from the rest of the world."
That translates to a list where a series of verticals of top California and Washington Cabernet rub shoulders with judicious choices from Italy, Alsace and Argentina, and which finds room for both 1966 Château Pétrus and a range of 50 bottles below $30.
With a strong and varied collection of wines available by the glass, John Howie Steak's wine program has broad appeals for both the vinous neophyte and the serious wine geek.