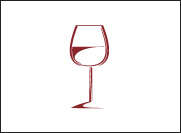 Joia Ristorante offers a choice of over 650 different from regions like Montalcino and Tuscany –with ports, dessert wines and grappas to cap off the Michelin starred dining experience.
The restaurant unparalleled Italian fine dining and a wine list envied the world over, with over 30 wines by the glass and over 50 selections of half bottles. For 10 consecutive years, straight Joia Ristorante has won the Wine Spectator Award of Excellence.
With highly creative dishes from a chef who has managed to combine Italian tradition with Asian aspects, the restaurant is famed for its wine pairing with each dish. Each wine served has a distinctive character to compliment the exceptional meals.
Travelling the vineyards of Italy, learning from sommeliers and vintners, the restaurant aims to only keep the best wines in their cellar to offer visitors the ultimate fine dining experience.
Joia also invites the best vintners to come and host wine-tasting events at the restaurant.