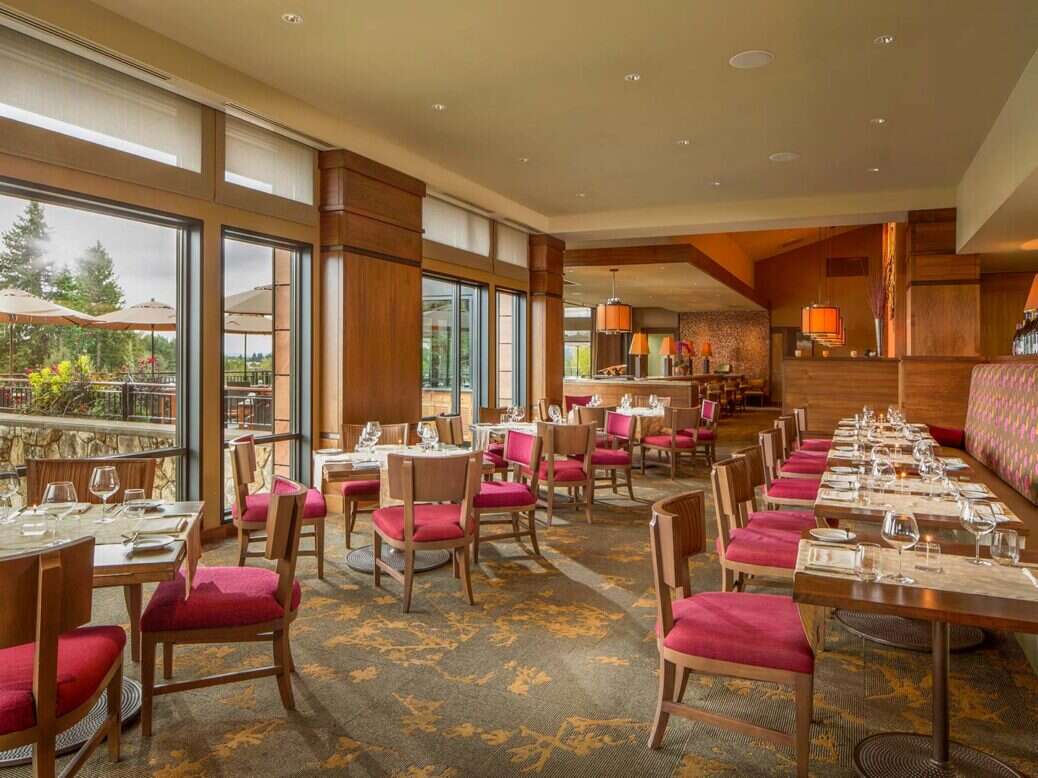 The Allison gives you the prime opportunity to indulge in the Willamette Valley, the heart of Oregon wine country, home to over 200 wineries and also recognised as one of the world leading producers of Pinot Noir. The Allison lets you experience the taste of authentic Oregon wine country cuisine in their JORY restaurant and bar.
The area, often compared to Burgundy in France for its stunning landscape and weather, is best known for creating some of the world's best Pinot Noirs. Neighbouring wineries also produce Pinot Gris, Pinot Blanc, Chardonnay, Sauvignon Blanc, Riesling, Merlot and Syrah allowing all guests to experience a massively diverse range of world quality wine. The Allison offers wines from many regions such as California, France, Italy, Spain, Argentina, Chile, South Africa, New Zealand and Australia.
JORY is named after the native soil which grows the luscious pinot grape. The signature menu item named the Pinot Burger is paired beautifully with one of their many local pinot noirs.