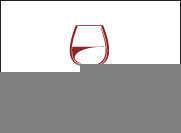 Residing in Konjiam Resort's wine cave lies La Grotta, a luxurious Italian restaurant and wine bar with an extensive wine list.
This South Korean restaurant exemplifies a romantic atmosphere with a stylish interior comprised of light brown wood and illuminated with low-hanging warm lighting.
Wine director Hee Jeaon Kim and lead sommelier Ji Young Woo have devised a comprehensive wine list that centres on Bordeaux, Burgundy, Italy and California. Many alternatives for wine by glass allow diners to experiment and enjoy difference wines with their meals.
An inspiring Italian cuisine from Chef Kong Ji-Hyun features fresh dishes such as spaghetti with green beans, prosciutto and garlic, beef salad with Gorgonzola cheese and Gorgonzola ice cream with honey and nuts.