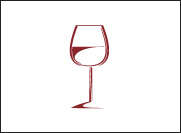 One of North Amercia's best Italian restaurants, Vancouver's La Terrazza makes the most of local ingredients in a range of classic Italian dishes.
Executive chef Gennaro Iorio is the man behind a menu full of flair with dishes such as oven-roasted sable fish, black kale risotto cake, white truffle, and lemon vinaigrette or strozzapreti pasta with an Alberta AAA beef tenderloin ragú.
In the cellar, Giulio Miceli takes charge, overseeing a three-star wine list that the judges at the 2015 World's Best Wine Lists awards described as a "really outstanding selection of styles, vintages, prices and origins."
Featuring more than 2,500 bins, and 40,000 bottles, La Terrazza's list has a number of strengths. A fine selection of the increasingly excellent local wines of British Columbia and the greats and up-and-coming names of West Coast USA rubs shoulders with deep collections from France and Spain, while the Italian selection is outstandingly detailed. But there are intelligent choices from all over the world at La Terrazza, including a focused but diverse by-the-glass program.