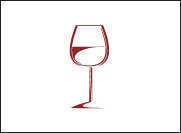 Described as "contemporary" by this year's judges, Le Comptoir in Montreal is trendy while the cuisine is classic – highlights include pulled pork sandwiches and Asian noodles.
The wine bar was opened by Segue and Noe Lepage in September 2010. Originally from the Bas St. Laurent region, Chef Segue recently returned from a three-year stint in restaurants in Vancouver after having studied charcuterie in France.
With 14 different meats on its roster, the restaurant takes pride in following French and Italian traditions. Be it salami or pale slices of cured pork loin, there really is something for everyone. Other highlights include smoked mackerel and tomato tarts.
The wine list features a "lovely selection" put together by sommelier Jean-Francois Jacob and boasts an affordable and lengthy list from small vineyards.