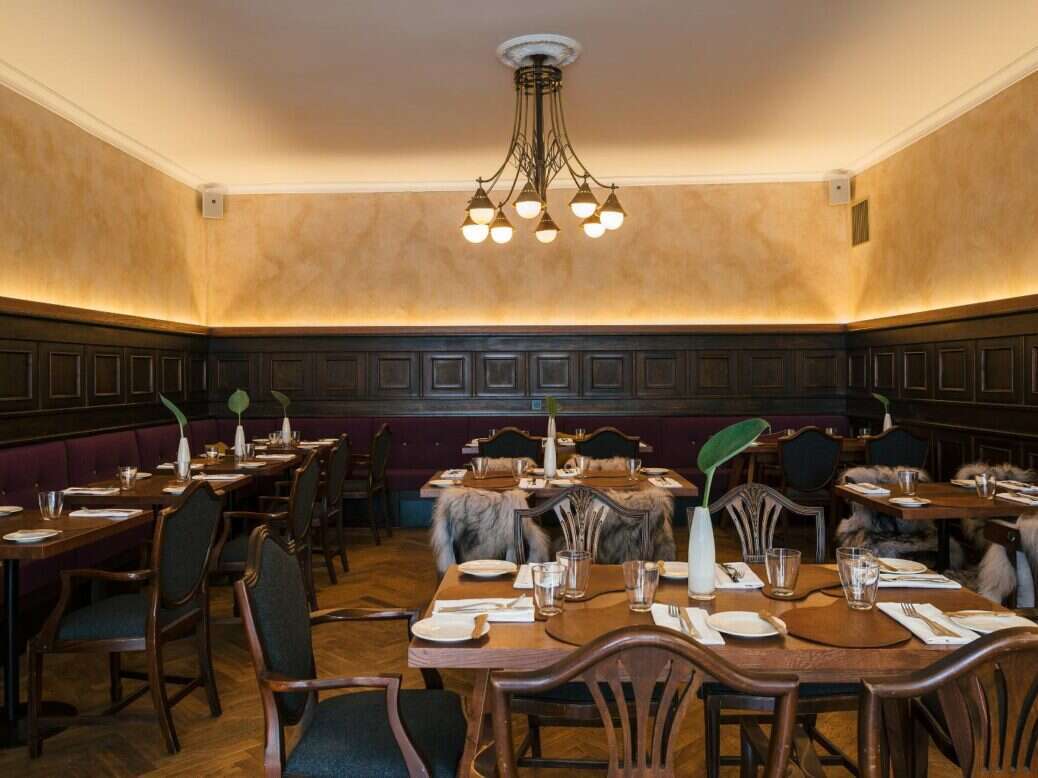 Leib brings the farm to your table.
Over the years, they have built a family of dedicated local farmers, fishermen and producers to bring flavor directly from the source to your food.
Leib is a labor of love, a three-way partnership between chef, sommelier and farmers.
Menus are planned together, with wine playing just as an important role in the dining experience as the food itself.
Each dish is paired with its ideal mate, which doesn't always have to be a glass of wine.
Estonia has many talented brewers and distillers, bringing you local ciders, craft beers, and homemade liqueurs.
Estonia does not have a long history of making wine, meaning that Leib works that much harder to learn and research wines from all over the world.
Their strength is in combining Old World classics with quirky, up and coming regions.
Every dish and ingredient tells a story.
Leib invites you to sit down and listen.
The name Leib means 'black bread', a staple with any meal.
The menu changes with the seasons, but the black bread remains the same.
It's a reminder of the simple pleasures of honest, local food made with a lot of heart.