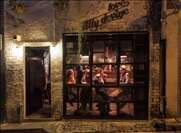 The judges do indeed 'Love,' Tilly Devine's quirky, but brilliantly conceived list at this Darlinghurst, Sydney wine bar.
"I want to go there now!" said Alder Yarrow, followed by "when can I go? It's got personality, it's so well curated, it's diverse, the prices are pretty good. How beautifully done! A great little list."
Great enough, indeed, to pick up another top prize: Most Original Wine Bar List in Australasia for its fresh take and funky design.
A small 40-seat venue, Love, Tilly Devine still manages to find room for 300 bins on a "terroir-ist" list that prioritizes small, often organic or biodynamic, producers at the cutting edge of modern wine from all over the world. Of course, there is huge pride in their Riesling wines but a great deal of variety and so many anecdotes and asides on the to accompany your decision making.
Arranged into genuinely helpful stylistic categories (e.g. 'Fragrant, Textured, Harmonious' and 'Fresh, Vital, Energetic'), the list is full of engaging stories and explanations about producers, grape varieties, and regions, helping its guests navigate passions such as Riesling, Pinot Noir, and the wines of the Jura. From the start we've called, Love, Tilly Devine a benchmark modern wine bar with attitude. It's impossible not to have fun drinking wine at this bar.