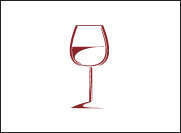 Set in a splendid colonial-style villa, Hanoi's Ly Club has earned a fine reputation for its impeccable menus of modern European and classically Vietnamese dishes.
To accompany both cuisines, the restaurant has developed a fine medium-sized wine list that, in the words of the judges of the World's Best Wine Lists 2015, favors breadth over depth, cherry-picking top producers from a number of regions rather than focusing on one or two specialities.
That means there is space for Bierzo (Palacios Petalos) and Madiran (Château Boucassé) as well as the Rhône (Chapoutier, Guigal); and it means listings for Chile (Casa Lapostolle among others) and Argentina (Terrazas de los Andes) as well as the USA (Bonny Doon, Clos du Val).
The selection of Bordeaux has greater scope, with fine old bottles such as 1954 and 1958 Château Petrus and 1985 Château Margaux. Ultimately, however, this is a list that provides an introduction to many different styles and regions rather than a master's degree in a single place.