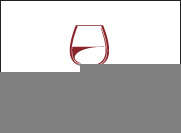 Cameron Mitchell's stylish M at Miranova restaurant by the Scioto riverfront in downtown Columbus, Ohio, has an impressively wide-ranging and inspiring menu. Executive chef Jeff Rabold has a passion for French cuisine and techniques, but he draws on a variety of influences on a menu that takes in contemporary American and Pacific Rim flavors.
To match this pleasingly diverse and eclectic cuisine, the sommelier team has built one of the USA's most impressive medium-sized wine lists. The judges at the World's Best Wine Lists were particularly take with its selection of Californian wines, where, they said, there are "lots of exciting things to choose from" on a list that is arranged by grape variety, and which reads like a roll-call of the state's best producers, from Altamura to Viader.
This is backed up with plenty of classical and intriguing choices from France, Italy, Spain, New Zealand, Australia, Germany, and the Pacific North West, with plenty of options by-the-glass, half-bottle, and larger format.