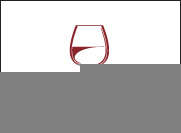 Rooting out unusual ingredients from the Amazon, and blending them with more familiar Mediterranean staples, Pedro Miguel Schiaffano and his team employ high culinary technique to produce the much-acclaimed menu at Lima's Malabar.
The results are stunning and utterly novel in dishes such as marinated fish foils with fermented cassava and carachama caviar or quail salad with marinated lentils and uchucuta.
And the wine list is very much in keeping with the adventurous spirit on display in the kitchen. South America provides the bulk of the list, with the best of Chile and Argentina playing the lead role, supplemented by choices from Peru's burgeoning wine scene.
The choice of producers is impeccable, from Pinot Noir by Humberto Canale and Bodega Chacra in Argentine Patagonia and Hacienda Araucano and Villard in Chile's Casablanca, to a long list of top Mendoza Malbecs (Achaval Ferrer, Altavista, Luigi Bosca) and the big names of Maipo and Colchagua Cabernet Sauvignon (Concha y Toro, Ventisquero) among many others.
These are supplemented by strong selections from South Africa, Australia, and Spain, in a wide-ranging list that, like the restaurant's cuisine, has a distinctive flavor.