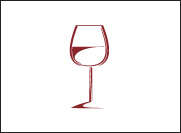 Chef David Kinch's much-acclaimed restaurant in Los Gatos, California, continues to blaze a distinctive trail.
Drawing on influences from the modern Catalan and French culinary scene, Kinch produces a nightly-changing tasting menu, working with the restaurant's partner, the 22-acre Love Apple Farms, which provides the ingredients for his signature dish, Into The Vegetable Garden, an astonishingly complex array of carefully prepared vegetables.
The wine list is perfectly in tune with Kinch's sensibilities, a long engaging list that makes full use of Master Sommelier Jim Rollston's contacts in the local wine scene in the Santa Cruz Mountains, featuring an array of hard-to-find bottles and vintages.
These are balanced by an equally strong selection from classical France: the judges at the World's Best Wine Lists agreed with Rollston's assessment that picks out Burgundy, the Loire, and the Rhône as particular strengths, but there is much else to enjoy on a "beautifully constructed" list.